MARTIN LANE Cannabiz
Appearing at State of Social '21
Breakout Session via Livestream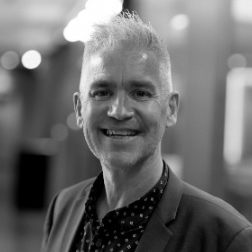 Martin is the co-founder and chief growth officer of cannabiz.com.au, a media platform dedicated to the growth of Australia's legal cannabis industry.
A publishing entrepreneur with more than 25 years' experience in consumer and B2B publishing, prior to launching Cannabiz in 2020 he was co-founder and CEO of Asia-Pac's leading B2B media and marketing information brand Mumbrella from 2008 to 2020, growing the business to $10m in revenue and overseeing its sale to Diversified Communications in 2017.
He launched online travel trade brand Travolution in the UK and the Adventure & Backpacker Industry Conference, Golden Backpack Awards and Independent Travel Exchange events in Australia.
Martin started his career as a consumer and B2B journalist in London before moving into commercial publishing roles in Australia in 2005.
He is a former board member of Publishers Australia and the Australian Interactive Media Industry Association.
Today, alongside his role with Cannabiz, he helps media owners and event companies diversify their product range, monetise content and build engagement. He is a coach and mentor to owners and senior leaders and helps prepare businesses for capital raising or sale.
Martin is passionate about supporting Australia's growth in the global legal cannabis market.