YOUR BOSS WANTS TO PAY FOR YOUR STATE OF SOCIAL '20 TICKET.
They just don't know it yet.
Trying to think how you can convince your boss to buy your ticket for State of Social '20, Australia's biggest, brightest, brainiest social and digital marketing conference? We've thought of everything.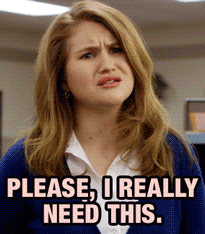 What's better than attending Australia's must-attend social and digital event in Perth on 24 and 25 November 2020? Getting your boss to pay for your ticket. And here's how.
Simply copy, paste and customise our email template below, give it a personal tweak and then fire it off to you boss.
Leave it 24 hours (you want to give your boss enough time to think that attending State of Social '20 was their idea) then follow up in person to close the deal.
Use the email as a crib sheet to hammer home all the reasons why your boss needs to dust off the company credit card.
Like taking candy from a baby…
---
EMAIL TEMPLATE

SUBJECT LINE: <Your boss's name>, I'd like to attend State of Social '20

Hi [Your boss's name],

State of Social '20 is Australia's biggest social and digital marketing conference and I'd like to attend for (insert company name). Social and digital strategies are changing so fast, and State of Social '20 is the place to work out what we need to think about and do next with our strategy.

In fact, that's what this year's event is all about: thinking and strategy.

Some of the biggest thought-leaders in the digital marketing world are flying in for day one of the conference. Day two comprises a series of practical seminars where I'll be able to workshop and future-proof our digital strategy. It's a unique opportunity to:

find out how digital best practice is evolving around the world
expand and challenge what we know (or think we know)
learn what we need to factor into our digital strategy to maximise ROI
create a bespoke digital strategy that's focused on our strategic goals
then share my findings with our team.

State of Social is one of a kind – there's nothing like it in Australia – so it's pretty much unmissable for any company that's serious about digital.

To attend a conference that's even remotely as good as State of Social would mean travelling to the US, so the cost of a two day ticket ($835 excl. GST) is phenomenal value for money. It works out to around $2 a day over the course of a year.

The General Admission price is only available until 30 September and tickets are limited, so we need to be quick. You can find out more about this year's event here.

With your permission, I'd like to secure my ticket ASAP. Please let me know your decision as soon as you can.

[Insert Your Name Here]