YOUR BOSS WANTS TO PAY FOR YOUR STATE OF SOCIAL '22 TICKET.
They just don't know it yet.
Trying to think how you can convince your boss to buy your ticket for State of Social '22, Australia's biggest, brightest, brainiest social and digital marketing conference? We've thought of everything.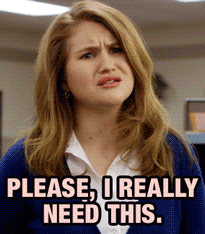 What's better than attending Australia's must-attend social and digital event in Perth on 23 and 24 August 2022? Getting your boss to pay for your ticket. And here's how.
Simply copy, paste and customise our email template below, give it a personal tweak and then fire it off to you boss.
Leave it 24 hours (you want to give your boss enough time to think that attending State of Social '22 was their idea) then follow up in person to close the deal.
Use the email as a crib sheet to hammer home all the reasons why your boss needs to dust off the company credit card.
Like taking candy from a baby…
---
EMAIL TEMPLATE

SUBJECT LINE: We can't miss State of Social '22, <your boss's name>

Hi [Your boss's name],

State of Social '22 is Australia's smartest digital marketing event and it's vital that I'm there. It's two days of keynotes, education sessions and practical workshops that'll ensure we not only see the next wave of digital marketing coming, but that [name of company] rides it.

This isn't a conference. It's a meeting of minds – a unique opportunity to gain insights, develop strategies and master tactics that'll ensure we're on the front foot in 2022-23, rather than playing catch-up.

SOS 22's theme is MVP. It's about becoming the Most Valuable Player in our industry. It's about mastering a Minimum Viable Product pathway to digital marketing success. It's about delivering Maximum Value and Profitability with minimum effort and resources.

In short, I'll be learning (and later sharing internally) tactics and solutions that will maximise our digital marketing ROI.

In terms of my professional development, SOS 22 is really important to me. But from a business-development point of view, State of Social is essential to all of us.

The early-bird price for an All Access ticket is currently $705 (excl GST). That's about $2 a day over a year. I can't think of any other training or professional development investment that delivers so much value for money.

With your permission, I'd like to secure my ticket before prices go up. Please let me know your decision as soon as you can.

[Insert Your Name Here]