YOUR BOSS WANTS TO PAY FOR YOUR STATE OF SOCIAL '21 TICKET.
They just don't know it yet.
Trying to think how you can convince your boss to buy your ticket for State of Social '21, Australia's biggest, brightest, brainiest social and digital marketing conference? We've thought of everything.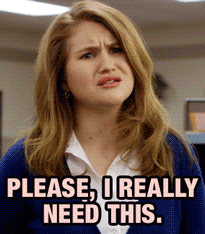 What's better than attending Australia's must-attend social and digital event in Perth on 24 and 25 August 2021? Getting your boss to pay for your ticket. And here's how.
Simply copy, paste and customise our email template below, give it a personal tweak and then fire it off to you boss.
Leave it 24 hours (you want to give your boss enough time to think that attending State of Social '21 was their idea) then follow up in person to close the deal.
Use the email as a crib sheet to hammer home all the reasons why your boss needs to dust off the company credit card.
Like taking candy from a baby…
---
EMAIL TEMPLATE

SUBJECT LINE: We need to invest in State of Social '21, <your boss's name>

Hi [Your boss's name],

State of Social 2021 is Australia's must-attend, two-day digital marketing conference and it's coming up fast. What's more, ticket prices go up soon. I think it's vital that I attend State of Social '21 for [insert company name]. Here's why.

It's not your average conference. In fact, it's not really a conference at all.

State of Social is a digital marketing training and development event, with international keynotes and Australia's leading proponents of digital marketing sharing the latest research, insights and case studies on what's working right now and what we need to do to future-proof [insert company name]'s marketing strategy.

This year, State of Social also has a choice of 21 highly targeted breakout and workshop sessions where I can get advice on our strategy for the year ahead, as well as learn how to plan, pivot and convert, no matter what the rest of 2021 and 2022 has in store.

It will help us [refer to a strategic marketing or business objective that you've already established with your boss], and we both know how important that is.

From a professional development point of view, this is really important to me. From a business-development point of view, State of Social is possibly the best investment we'll make this year. We're talking about knowledge and skills that could literally save our business during these times of unprecedented volatility and uncertainty.

As it stands, the $725+gst ticket works out to around $2 a day over a year – outstanding value for money when you look at how much is crammed into State of Social's two days.

With your permission, I'd like to secure my ticket before prices go up. Please let me know your decision as soon as you can. [Insert Your Name Here]