KRISTINE HODGSON Bennett + Co
Appearing at State of Social '21
Workshop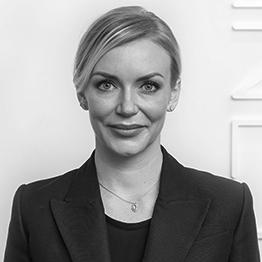 Kristine is a Senior Associate of Bennett + Co, specialising in intellectual property and technology law. She has broad experience in assisting clients with both contentious and non-contentious intellectual property matters. Kristine offers strategic, client-focused advice across all areas of intellectual property and regularly drafts and negotiates a range of technology-orientated documents ranging from software development agreements to e-commerce platform agreements.
Kristine acts for a wide range of domestic and international clients in the management of their local and global trade mark portfolios and other strategic branding activities, with a particular focus on the fashion industry: Kristine's largest client is a large and well-known international shoe manufacturer and distributor.
Kristine has otherwise been involved in various Federal Court proceedings involving trade mark, patent and domain name disputes, including the leading patent novelty decision of Danisco A/S v Novozymes A/S (No 2) [2011] FCA 282 and a leading decision on trade mark use, Tricarico v Dunn Bay Holdings Pty Ltd [2012] FCA 271.