YOUR QUESTIONS ANSWERED
Two days of killer keynotes, discussions and breakout brainstorms analysing the latest trends, techniques and real-world case studies to help you plan, create and convert, no matter what the world throws at you.
Rub shoulders, butt heads, swap notes and share a barista-brewed coffee with the brightest minds in the business.
Precautionary Measures
We are monitoring the global health situation and will make decisions based on the advice of the relevant government and health authorities in Australia.
The safety and well being of delegates, speakers and staff is our priority. All delegates and speakers are required to be fully vaccinated to attend State of Social in person.
We encourage all attendees to practice good hygiene, and if you are feeling unwell to please refrain from attending events. Contact us if you have any questions or concerns or click here to learn more about our health & safety measures.
Where & When
State of Social '22 is Tuesday 23 & Wednesday 24 August 2022, returning once again to Perth's stunning Optus Stadium.
What is State of Social?
It's your once-a-year opportunity to exit stage left from the chaos of life and enter a one-of-a-kind world of digital marketing learnings that will transform your earnings.
State of Social '22 is all about the MVP. Equipping delegates to be digital marketing's most valuable players. Empowering agencies to thrive with a minimum viable product mindset.
What's included in the ticket price?
In addition to an all-you-can-eat buffet of insightful inspiration and intelligent inference delivered by our roll call of social and digital royalty, your ticket includes:
an equally mouth-watering menu of morning coffee, lunch and afternoon treats
the now legendary State of the Social gift bag
entry to post-conference sundowner
Airfare and accommodation are not included in the ticket price. We have secured the best available rates at Crown Perth for our delegates.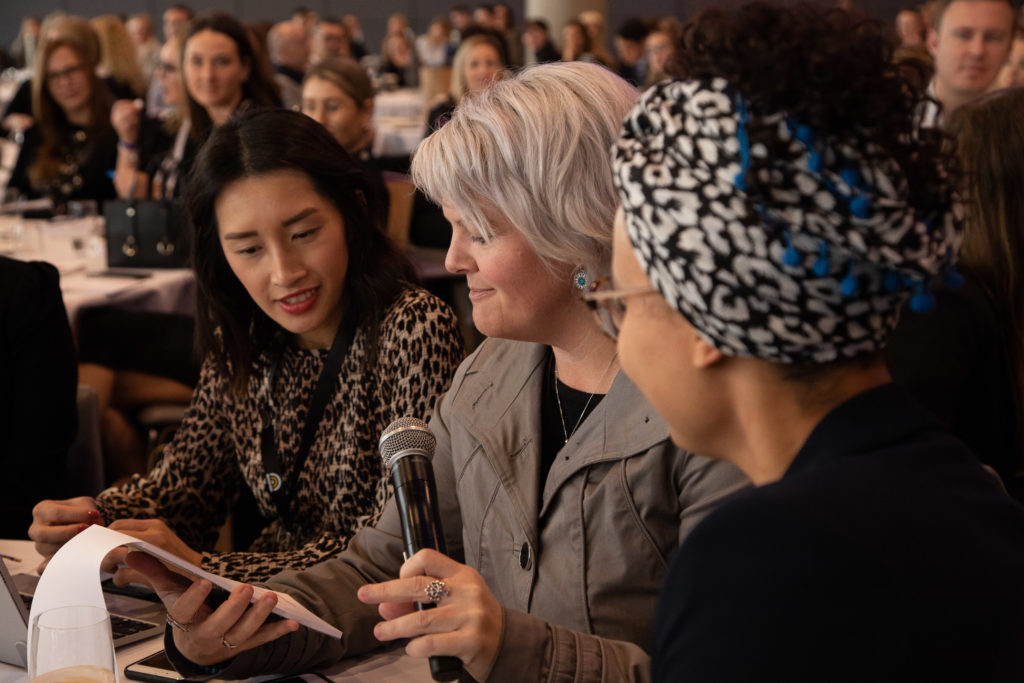 Is there any food?
When they're not gorging themselves on industry insights, delegates will be treated to a delicious barista-crafted morning coffee, an impressive selection of lunch options and a divine afternoon tea, while the day ends with the legendary #SMPerth sundowner.
Those with a ticket to Day Two will be treated to a buffet lunch and all-day barista coffee and tea.
What about my dietary needs?
We asked you at the time of registration about any dietary needs. If you need to update these, or forgot to tell us, email us at hello@stateofsocial.com.au so that we can ensure you get all the amazingness as the rest of us.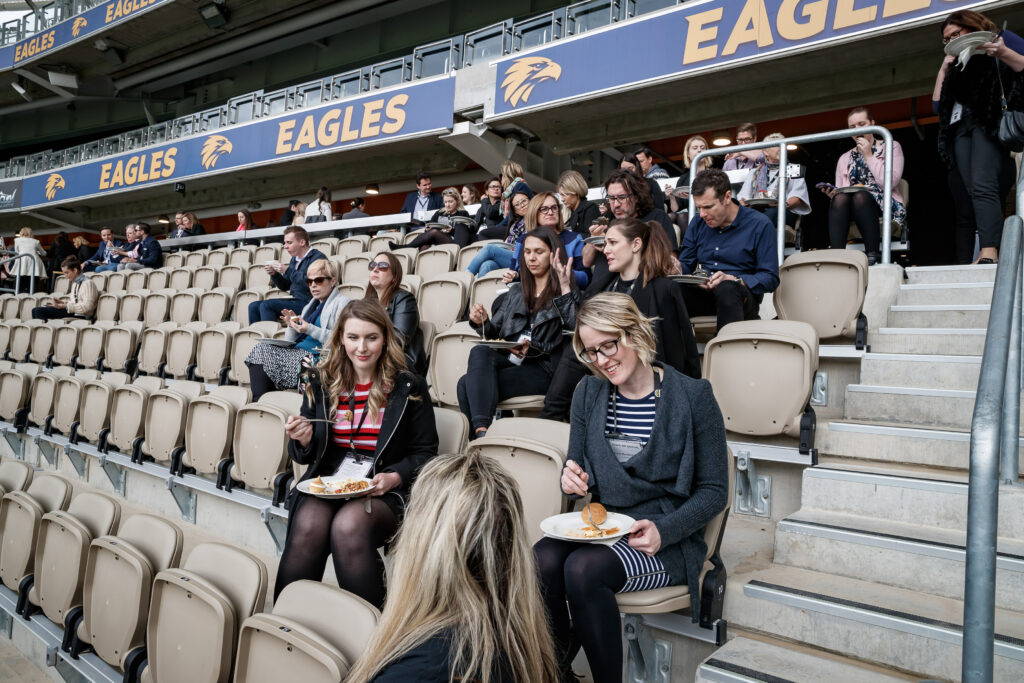 Who is speaking at State of Social '22?
We have put together an eclectic group of digital marketers from around the world. The full speaker list can be found here. Due to COVID regulations, international speakers will be appearing via Zoom.
Who should attend #StateofSocial22?
It's for everyone who's trying to cut through the noise and connect with customers online. So that's EVERYONE. If you're in marketing, you need to get in the doors at Optus Stadium on 23-24 August.
Can I bring a guest?
No. All attendees at the conference, drinks and workshops must be delegates who purchased tickets.
You will be required to wear your lanyard and wristband at all times to gain access to State of Social events.
Can I go to Day One and send my colleague to Day Two?
No. No way. Definitely not. The same person must attend both days. We will be checking lanyards and wristbands so don't forget (or remove) yours.
Are there student, government, nonprofit, or military discounts?
The current price for State of Social tickets is the best and only available rate. We have group rates available for teams of 6; get in touch on hello@stateofsocial.com.au and we can arrange an invoice.
We offer discounted pricing for early registrations – if you are interested in attending, we recommend that you register as soon as possible!
Are there any age restrictions at SOS22?
No one under 18 years of age will be allowed in session rooms at any time.
But I'm breastfeeding – can you help?
Whilst children are not allowed at State of Social, we will have a private space for breastfeeding mothers who need to pump. All you need to do is ask any of our staff and we will direct you to the quiet and comfortable suite complete with a refrigerator, and sink for your convenience.
How do I convince my boss to buy my ticket to #StateofSocial22?
That's an easy one. Check out our post and use our email template.
What is the refund policy?
We want you to be able to register with confidence even though things are changing rapidly in a post-COVID world. You can get a full refund on your ticket within 7 days of your purchase until 31 May 2022.
We do not offer refunds for change of mind outside of this grace period, but you may send someone in your place. You may also resell your ticket. To transfer your access to the event to someone else, email hello@stateofsocial.com.au.
But I've contracted COVID and I can't attend – what do I do?
If you test positive to Covid-19 in the run-up to SOS22 – or if you have symptoms and you're waiting on the results of a test – do the right thing: do not come to Optus Stadium.
Find out how to switch to an online ticket or claim a refund in our Health & Safety measures.
I bought a General ticket but I should have bought an All Access ticket. Help?!
Not a problem. Just get in touch on hello@stateofsocial.com.au and we can arrange an invoice for the difference in the price. Once we receive payment, you'll be automatically upgraded. That said, this must be completed no later than 1 August 2022.
Will you offer live streaming?
No, unfortunately at this time we are not offering live streaming of the State of Social conference. Virtual & All Access ticket holders will be given access to all the sessions within 48 hours of the event.
Will recordings be available?
Yes. There will be recordings of the State of Social conference made available for those who purchase a Virtual Ticket or All Access pass. You will have playback access for 12 months from the event.
Will there be WiFi access at the State of Social?
Yes, complimentary internet access will be available in the River View Room at Optus Stadium.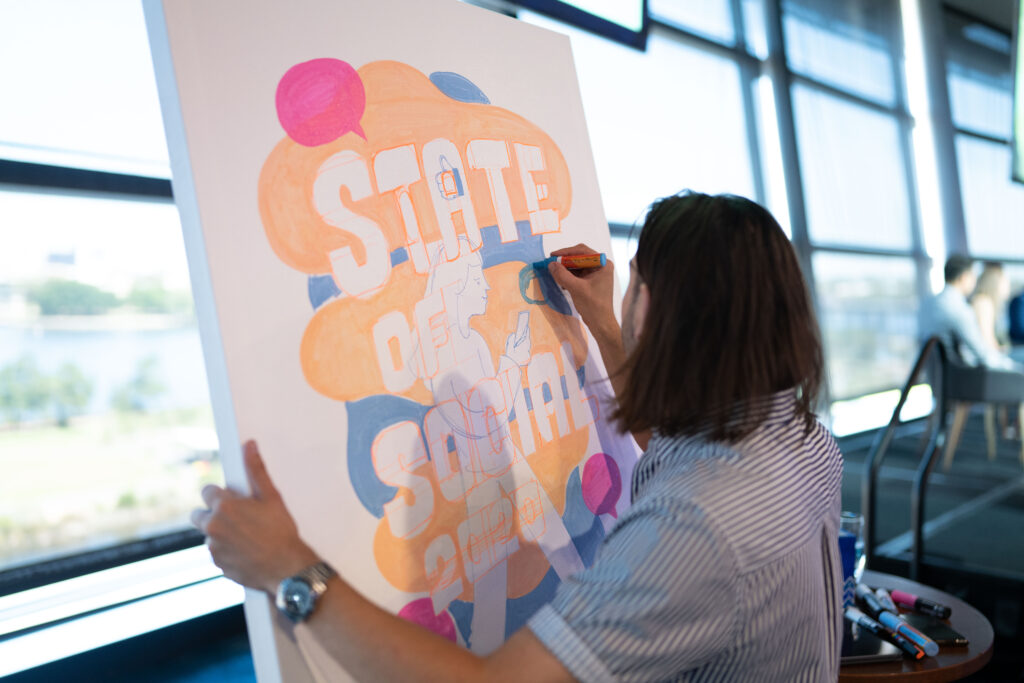 What is the dress code?
Whatever makes you happy but you can never go wrong with business casual. We do recommend dressing in layers since personal preferences vary regarding room temperature. Lunch and Afternoon Tea will be served in the Sports Lounge.
Do you have a Terms of Service and Code of Conduct?
While we are all about having fun while learning, there are some things we take very seriously – here are our Terms of Service and the Code of Conduct.
I am travelling from outside of Australia and need a visa. Can you help me?
We cannot provide travel or visa advice. We suggest checking out our information on travelling to Perth for further travel details.
How can we become a Sponsor?
We have several sponsorship packages available. Get in touch on hello@stateofsocial.com.au to discuss available opportunities.
How can I speak at State of Social '22?
Check out our speaker submission form – but get in quick as the call ends 30 April 2022.
How do I update my details?
If you need to change your registration details, you can log in using the ticket link in the email sent at the time of purchase, or get in touch on hello@stateofsocial.com.au
Is there an official hashtag for State of Social?
Yes, the official hashtag is #StateOfSocial22 – use this on Twitter, Instagram, Facebook, LinkedIn and anywhere else to participate in the conversations and discussions.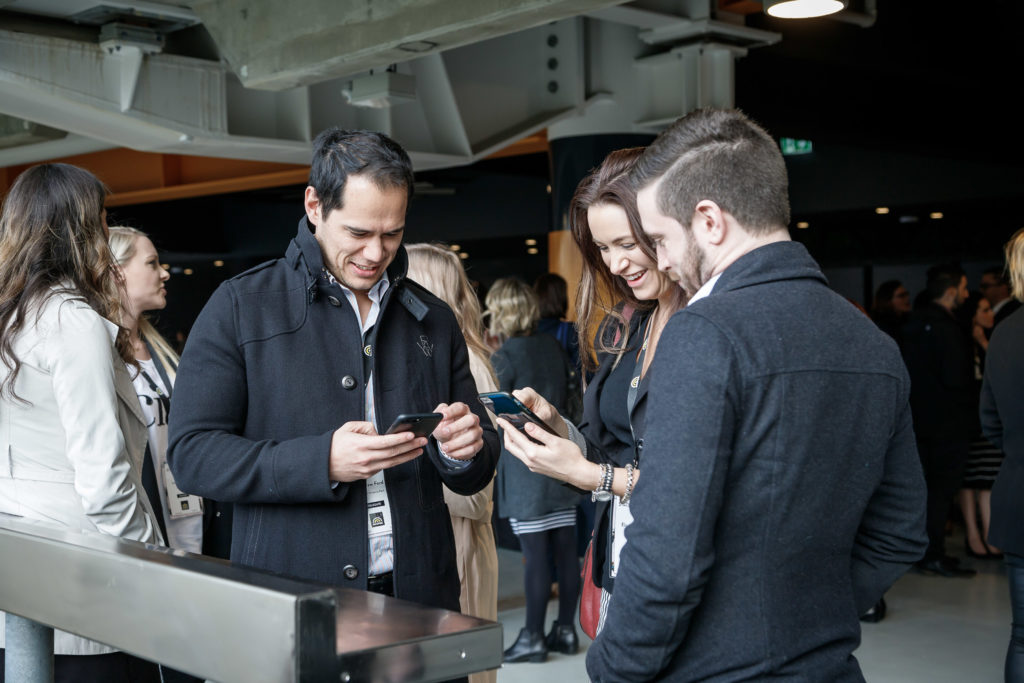 Do I need to bring a printed ticket?
Not really. Your tax invoice serves as your proof of purchase but it's your last name that we want for access to a lanyard – that said, you may be asked for photo ID so don't forget one. We may ask for a copy of your invoice but you can show it on your phone.
Once your wristband is on your wrist, leave it there as you are required to have it for entry and we do not provide replacements.
Where's my tax invoice?
You will receive an order confirmation email when you purchase your ticket which is also your tax invoice. If you need another copy of your tax invoice email hello@stateofsocial.com.au and we can happily resend it to you.
Is there a coat check?
There is no coat check at the State of Social. Please ensure you look after your belongings at all times; we are not responsible for any loss.
Is the venue accessible?
Optus Stadium caters for everyone regardless of age, experience or ability. The aim of the design isn't only to meet specific codes but rather to strive to exceed them as a minimum standard and create an inclusive venue for all visitors. State of Social '22 aims to be an inclusive event for all delegates.
If you have any specific accessibility requirements, please get in touch on hello@stateofsocial.com.au.
Have other questions?