KATE WALSH
Appearing at State of Social '20
Riverside Chat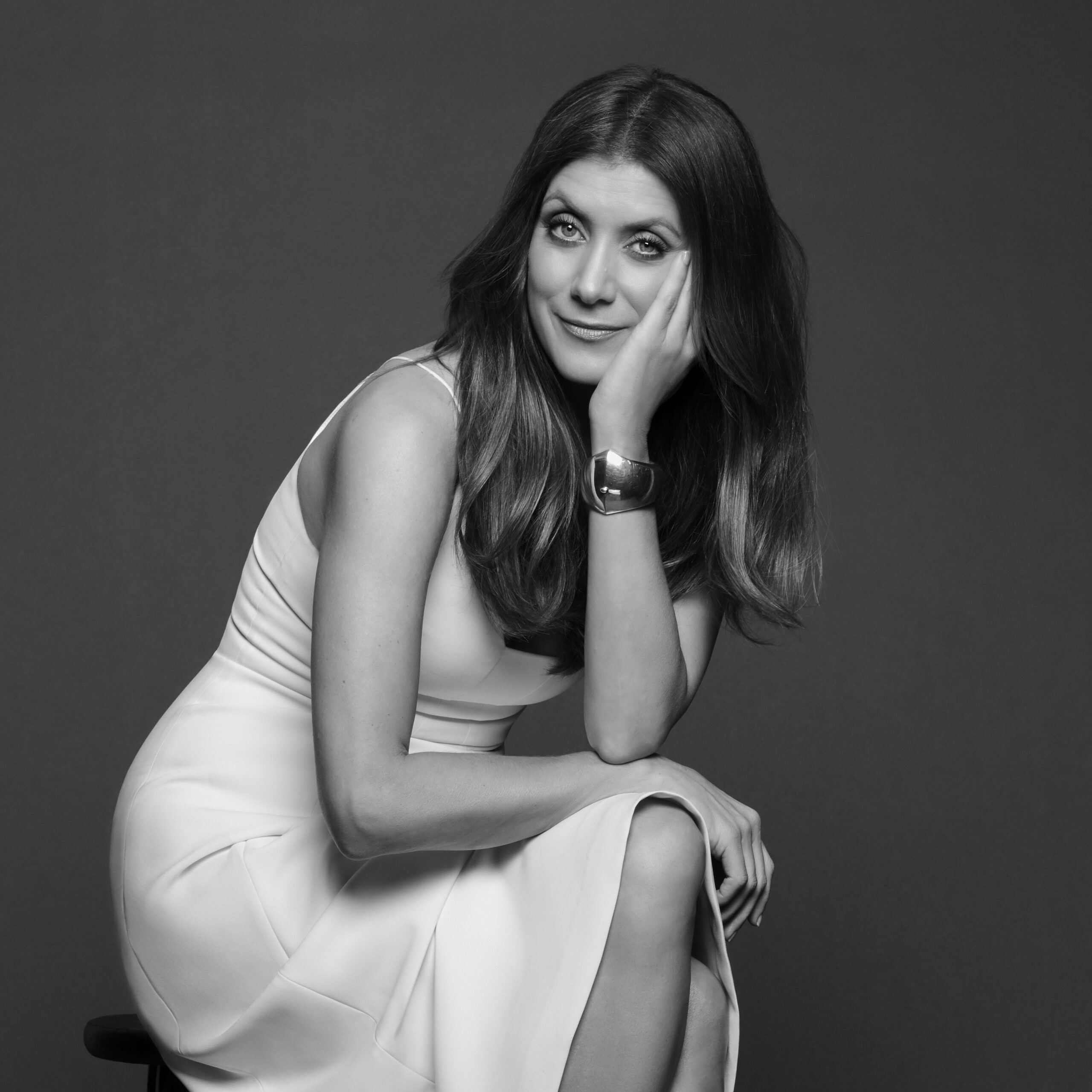 With over two decades of experience, Kate Walsh remains one of the busiest actresses in the industry. Her most recent live performance role was in the off-Broadway play IF I FORGET, directed by Dan Sullivan at the Roundabout Theater in New York, for which she was nominated for a Drama Desk Award for "Outstanding Featured Actress in a Play" and for a Drama League award for "Distinguished Performance." Her next leading role in a stage performance will be in the Perth production of The Other Place at the newly formed Fremantle Theatre Company.
Walsh began her stage acting career in Chicago where she studied at the renowned Piven Theatre Workshop, followed by leading roles in multiple theatre productions at the Shakespeare Repertory, including the critically acclaimed "Born Guilty," "Moon Under Miami" and "Troilus and Cressida."
In the summer of 2010, Walsh returned to her theatre roots in an off-Broadway production of "Dusk Rings A Bell," alongside Paul Sparks and directed by Sam Gold. The play opened to rave reviews at New York's Atlantic Stage 2 and ran for approximately 6 weeks.
In the TV space, Walsh is widely known for her starring role as Dr. Addison Montgomery on the ABC drama PRIVATE PRACTICE. The enormous success of her role on GREY'S ANATOMY led ABC, along with writer and creator Shonda Rimes, to create a spin-off based solely on her character, Addison. PRIVATE PRACTICE also starred Amy Brenneman, Taye Diggs and Paul Adelstein and debuted as the #1 show on Wednesday evenings. In 2011, Walsh's role as Addison resulted in a People's Choice Award nomination for Favorite TV Drama Actress.
During her two seasons on GREY'S ANATOMY, the show received a SAG award for "Best Ensemble" in 2007, as well as ensemble nominations from the Screen Actors Guild and the Hollywood Foreign Press Association. The show also won the Golden Globe for "Best Television Series Drama" in 2007, received Emmy nominations for "Outstanding Drama Series" in 2006 and 2007 and three consecutive NAACP Image Awards for "Outstanding Drama Series" from 2006-2008.
Walsh most recently revived her popular character, The Handler, in the second season of Netflix's highly acclaimed original series, THE UMBRELLA ACADEMY. Made for television by Steve Blackman and based on the comic book series of the same name, the show premiered its first season in 2019 to rave reviews.
Currently, she graces the big screen in action movie, HONEST THIEF, opposite Liam Neeson, indie drama, SOMETIME OTHER THAN NOW, and Netflix's original TV series EMILY IN PARIS.
Previously, she starred in 13 REASONS WHY as Olivia Baker. Walsh also plays a feature role in Mike Doyle's ALMOST LOVE, which made its US premiere at 2019's Frameline in San Francisco, available on Netflix. She can also be seen in the sci-fi flick, 3022, streaming on Amazon.
In 2017, Walsh appeared in Universal's hit comedy, GIRL'S TRIP, alongside Jada Pinkett Smith, Queen Latifah, and Regina Hall, as well as the Netflix feature #REALITYHIGH and Sony's MARK FELT: THE MAN WHO BROUGHT DOWN THE WHITE HOUSE.
Walsh's other credits include: series regular roles on THE MIKE O'MALLEY SHOW (ABC), MIND OF A MARRIED MAN (HBO) and THE DREW CAREY SHOW (ABC); executive produced and starred in NBC's BAD JUDGE; a four episode arc on FX's critically acclaimed series FARGO, alongside Billy Bob Thorton, Colin Hanks and Bob Odenkirk, which went on to win three Primetime Emmy Awards and two Golden Globes including Outstanding Miniseries; supernatural thriller LEGION opposite Paul Bettany and Dennis Quaid; ANGELS CREST opposite Thomas Dekker, Mira Sorvino and Jeremy Piven; Summit Entertainment's THE PERKS OF BEING A WALLFLOWER, opposite Paul Rudd, Emma Watson and Logan Lerman.
Aside from acting, Walsh continues to be an advocate and a voice for change. She is passionate about carbon offsets and climate change, and seeks to inspire others to make tangible changes in this space. She has also been a strong voice in the fight for women's rights, serving as a member of Planned Parenthood's Board of Advocates for over 10 years. Another cause important to Walsh is ocean and marine life conservation. As a longtime supporter of the organization, Oceana, she seeks to protect the world's oceans and marine life with policymaking. Lastly, Walsh has also traveled around the world with Operation Smile to provide surgical care to children born with cleft lips. The organization continues to be one of great importance to her.
On the entrepreneurial front, Walsh founded her own self-financed award-winning lifestyle beauty company, Boyfriend®, in 2010. In a partnered launch with the Home Shopping Network (HSN), Boyfriend® sold out in a record breaking 30 minutes. In February 2011, Sephora stores nationwide picked up Boyfriend® as the exclusive retail partner, where it quickly became a Top 10 seller. It was nominated for Best Direct-to-Consumer Fragrance and Best Media Campaign at the Fragrance Foundation's 2011 Fifi Awards. From May 2011 to May 2012, Boyfriend made $2.5 million in sales, according to Forbes. Since then, in response to the changing landscape, the BPA-free label has transitioned to a direct-to-consumer business model, which has bode well for the brand.