We can hardly believe it, but that's it for State of Social '21! 
If you've never attended State of Social before, day two of the conference works a little differently from the first day. For guests who are still hungry for knowledge after day one, day two is filled with workshops on various interesting topics from the world of social media and digital marketing.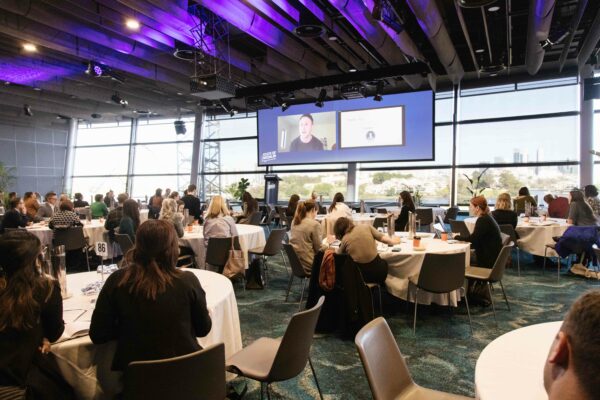 Getting things going on day two, Zach Kangelaris from Ranieri & Co took guests on a deep dive into the world of podcasting, the recent explosion of podcast advertising, and strategic planning for digital and branded content marketing.
Shifting gears away from the audio space, it was lights, camera, action as Carmen Braidwood walked guests through an absolute masterclass on how to be more confident on camera.  
Bethanie Blanchard from Carat offered up the tools and insights needed to develop a strategic plan to navigate the chaotic world of social media and digital marketing. Bethanie even managed to leave us with one of her favourite quotes: "You must have chaos within you, to give birth to a dancing star." 
If you've been wondering about the legal side of life, specifically regarding intellectual property, then Kristine Hodgson from Bennett + Co was a presentation not to be missed on day two, as we took a look at everything from influencers contracts to IP risks. 
Up next was Andrés López-Varela from Storyation, who shed some much-needed light on how to talk to teams, stakeholders and agencies, and how content is so valuable to conversations.
Breaking for lunch, guests were treated to some delicious food and a fantastic Buy West Eat Best Farmers' Market.
Perhaps now, more than ever before, mental health is under the spotlight, especially when considering the role that social media plays in mental health. Andy Wright and Chris Freel joined us for an insightful presentation on who's responsible for our mental health.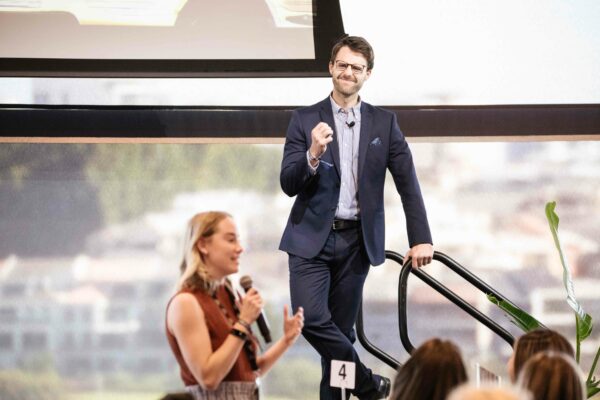 We then shifted gears as Mike Drysdale, a true State of Social favourite, let us all in on building brand equity through branded entertainment. Mike's workshop was packed with tips, insights, practical lessons, and a heap of real-world case studies.
With so many businesses moving into the eCommerce space, it was a real treat to have Ben and Scott from The Cut teach us how to create an eCommerce website that cuts through all the noise and converts browsers into buyers.
Returning from last year, Gabe Mach from Bonfire let us in on the secrets, tactical tips and practical processes for planning, creating and evolving campaigns that connect and convert.
Wrapping things up on day two, Garry Dean from NOVA gave a mind-blowing presentation on listener-focused advertising and audience psychology.  
Well, that's all she wrote for another year of State of Social. As is always the case with State of Social, there isn't much time to reflect on the year that was, as we immediately start looking forward to next year's conference!
If you couldn't make it to this year's conference, you can catch up on all the action with Post Show Video Access! And don't forget to follow us on Twitter to be the first to find out all about next year's conference.