Execute smarter, sharper digital campaigns with Bonfire's Gabe Mach.
What's better than one of the industry's smartest digital advertising brains managing your digital campaigns?
Picking that brain and learning how to do it yourself at State of Social '21.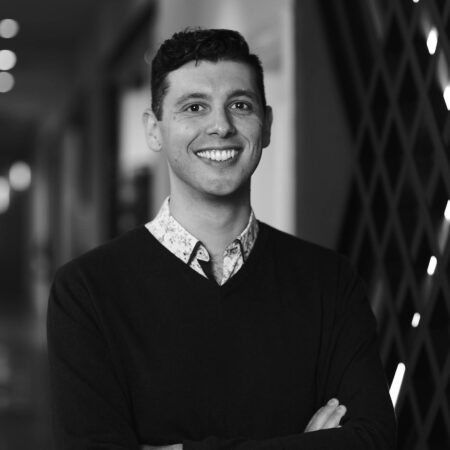 Welcoming back Gabe Mach at SOS21.
As the head of Bonfire's award-winning Digital Advertising team, Gabe is one of Australia's top analytics practitioners. He's also an ECU and ADMA lecturer. And he was a crowd favourite at SOS 20.
In short, he's one of digital marketing's hottest talents – the strategic mind behind a host of local, national and international digital marketing campaigns that break records and the hearts of his client's competitors.
Data-driven Marketing
Join Gabe's workshop on Day Two of State of Social '21 and he'll share strategic secrets, tactical tips and practical processes for planning, creating and evolving campaigns that connect and convert.
It's a one-off opportunity to permanently boost your digital marketing IQ and ROI. You'll learn how to strategise, leverage analytics, dig into the data and target your digital and social campaigns more precisely and effectively than ever.
Gabe joins Ranieri & Co's Zach Kangelaris on our Day Two program, which gives you 12 workshop sessions to choose from. Find out who else will be at Optus Stadium on 24 and 25 August to help you tame the chaos.