ARE YOU ONE DUBIOUS POST AWAY FROM A LAWSUIT?
Intellectual property (IP) law is a minefield, especially when it comes to social media.
So, find out where the mines are. Join Kristine Hodgson's social media IP workshop at State of Social '21.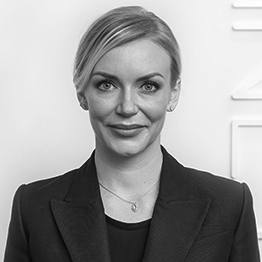 IP legal eagle Kristine Hodgson.
Kristine is a senior associate at corporate and commercial law firm Bennett + Co, where she specialises in IP and technology law.
Her intellectual property intellect is sought out by some of the biggest domestic and international brands, so her one-hour workshop at SOS is a rare opportunity to pick one of the brightest legal minds in the IP business.
SOS 21 workshop: IP for Social Media Managers.
Find out what you can and can't post and share. Learn how to stay on the right side of the law and avoid ending up on the wrong end of an IP lawsuit.
From the costs and risks of getting it wrong to recent legal decisions and IP issues in influencer contracts, Kristine's IP crash course is a must-see for anyone on social. So that's everyone.
Kristine's workshop is one of 12 you can choose from on Day Two of SOS 21. Find out who else will be at Optus Stadium on 24 and 25 August.