Get your geek on with Rae Johnston
If the break-neck speed of innovation fills you with FOMO or even dystopian dread, fear not.
Award-winning journo Rae Johnston is coming to State of Social '21 to turn your frown upside-down.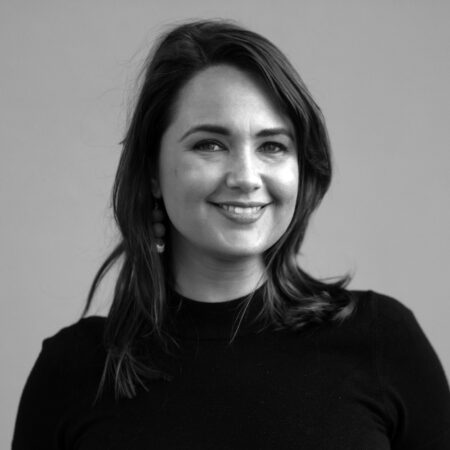 Renaissance woman, Rae Johnston.
Award-winning journalist, editor and broadcaster. Producer, podcaster and actor. Cultural commentator, social advocate and mentor. Gaming royalty and all-round geek. If you were putting together your dream geeky dinner-party guest list, Rae Johnston would be there.

From Gizmodo Australia and her top-rated podcasts (Queens of the Drone Age, Hear+Beyond and Take It Blak) to shows on SBS, ABC and Network Ten, Rae's list of accolades and accomplishments reads like the intro for a lifetime achievement award. And she's just getting started.

Rae's keynote: Science, technology and where it's all going.
The perfect closing keynote for Day One of State of Social '21, Rae will shine a light into the future's darkest recesses. Exploring and expanding on all the geeky stuff she knows and loves, she'll be talking STEM (science, technology, engineering, and mathematics), emerging technologies and more.

What's the next big thing after the next big thing? Who will disrupt the disruptors? Where's it all heading, and why? And what do we need to know about as marketers?

Rae joins Aviation Gin's Adrian Molina on our State of Social '21 brains trust. Watch this space to find out who else will be at Optus Stadium on 24 and 25 August to help you tame the chaos.