TURN INSTAGRAM INTO A LEAD-GENERATING, REVENUE-DRIVING SOCIAL SWEET SPOT.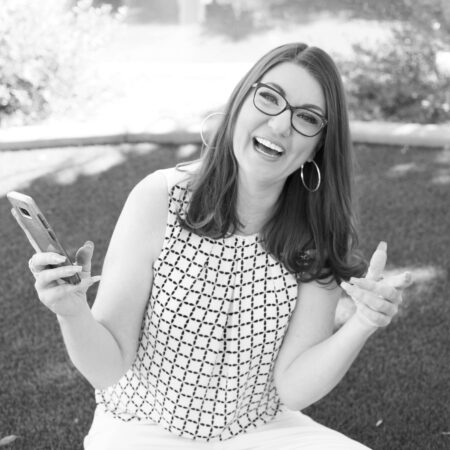 Struggling to make Instagram work for your business? Fear not, Jenn Herman's here. After her star turn at State of Social '19, she's back with an unmissable keynote on day one of State of Social '20 and an Insta workshop that will transform your IG ROI. Jenn's worth the price of admission on her own.
A bona fide international Insta icon, Jenn is the mastermind behind world-renowned blog Jenn's Trends. That's the Jenn's Trends that made the Top 10 Social Media Blog hall of fame three years in a row.
Trainer, speaker, media commentator and famed Insta instigator, Jenn Herman will be taking to the big stage with a talk that will bring you bang up to date with all the latest need-to-know Instagram intel, from Stories trends to IG best practice.
Then, on day two of State of Social '20, she'll be running one of our four masterclass workshops.
Jenn's workshop will equip you with the tools and knowledge you need to create Insta lead generation and sales strategies. From creating IG profiles, content and captions that drive conversions, through to leveraging Stories and IGTV to maximum effect, you'll take a deep dive into a host of tactics that will transform your Insta fortunes instantly.
Learn more about the two-day double bill of digital marketing movers, shakers and strategy makers we have lined up for State of Social '20. Check out our program and grab a ticket – they're selling fast.