THE BOOKSHELF
The bookshelf from State of Social offers a number of quality reads for that inevitable day when you run out of things to binge on Netflix.
When you eventually reach the end of Squid Game and realise you need to do more with your life, we're there with you.
So in light of these trying times, we suggest picking up a book and giving your noggin a good head scratch.
Of course, you should be reading when there's not a pandemic, but we understand that you may have a bit more time on your hands.
Here are some of the best books on State of Social team's bookshelf: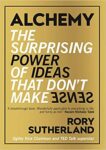 Alchemy by Rory Sutherland
Why is Red Bull so popular – even though everyone hates the taste? Why do countdown boards on platforms take away the pain of train delays? And why do we prefer stripy toothpaste?
We think we are rational creatures. Economics and business rely on the assumption that we make logical decisions based on evidence. But we aren't, and we don't.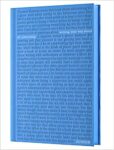 Junior by Thomas Kemeny
There are a lot of great advertising books, but none that get down in the dirt with you quite like this one. Thomas Kemeny made a career at some of the best ad agencies in America. In this book he shows how he got in, how he's stayed in, and how you can do it too. He breaks apart how to write fun, smart, and effective copy-everything from headlines to scripts to experiential activations-giving readers a lesson on a language we all thought we already knew.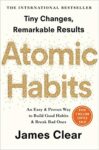 Atomic Habits by James Clear
People think that when you want to change your life, you need to think big. But world-renowned habits expert James Clear has discovered another way. He knows that real change comes from the compound effect of hundreds of small decisions – doing two push-ups a day, waking up five minutes early, or holding a single short phone call. He calls them atomic habits.
We can't see this one leaving the bookshelf for a while.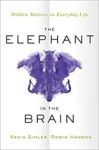 The Elephant in the Brain by Kevin Simler & Robin Hanson
Human beings are primates, and primates are political animals. Our brains, therefore, are designed not just to hunt and gather, but also to help us get ahead socially, often via deception and self-deception. But while we may be self-interested schemers, we benefit by pretending otherwise. The less we know about our own ugly motives, the better – and thus we don't like to talk or even think about the extent of our selfishness. This is "the elephant in the brain."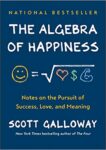 The Algebra of Happiness by Scott Galloway
A recent addition to the bookshelf, Scott Galloway teaches brand strategy at NYU's Stern School of Business, but his most popular lectures deal with life strategy, not business. In the classroom, on his blog, and in YouTube videos garnering millions of views, he regularly offers hard-hitting answers to the big questions: What's the formula for a life well lived? How can you have a meaningful career, not just a lucrative one? Is work/life balance possible? What are the elements of a successful relationship?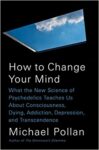 How to Change Your Mind by Michael Pollan
A unique and elegant blend of science, memoir, travel writing, history, and medicine, How to Change Your Mind is a triumph of participatory journalism. By turns dazzling and edifying, it is the gripping account of a journey to an exciting and unexpected new frontier in our understanding of the mind, the self, and our place in the world. The true subject of Pollan's "mental travelogue" is not just psychedelic drugs but also the eternal puzzle of human consciousness and how, in a world that offers us both suffering and joy, we can do our best to be fully present and find meaning in our lives.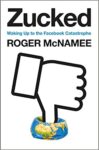 Zucked by Roger McNamee
Zucked is both an enthralling personal narrative and a masterful explication of the forces that have conspired to place us all on the horns of this dilemma. This is the story of a company and its leadership, but it's also a larger tale of a business sector unmoored from normal constraints, just at a moment of political and cultural crisis, the worst possible time to be given new tools for summoning the darker angels of our nature and whipping them into a frenzy.
And of course we should recommend these two additional titles – even better you can meet the authors IRL this November!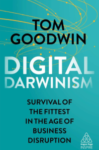 Digital Darwinism by Tom Goodwin
A guide for brands and how they can embrace the power of social media and digital technologies to bring their business into the future, at a time when most brand's are struggling to adapt to the constant digital changes. The book highlights examples of how many modern businesses are trapped by old ways of thinking, and explain that brand's need to make a "paradigm leap" with their future way of thinking.
Digital Darwinism is a staple on the State of Social bookshelf.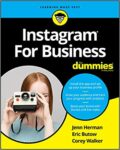 Instagram for Dummies by Jennifer Herman, Eric Butow, Corey Walker
Instagram For Business For Dummies shows you how to use the app to connect with your audience in a meaningful way as you showcase your products and offer a unique insider's view of your brand. Perfect for Instagram newbies or those who want to spruce up an existing account, this book helps you set up a powerful business profile, compose successful posts, and tell your story to the world.
What are you reading to keep your social media and digital marketing skills sharp? Let us know in the comments below! And don't forget to follow State of Social on Twitter!