THINK. IMAGINE. CREATE.
Australia's biggest, brightest, brainiest digital event is even bigger in 2020.
Stop mindlessly following the digital and social crowd and start thinking.
Think for yourself.
Think strategy, not just tactics.
Think about the why, not just the how.
Think barnstorming brainstorming workshops, international heavyweight speakers and paradigm-shifting discussions. Think gourmet food for thought and bottomless barista-brewed coffee fuelling two days of digital discovery at Optus Stadium.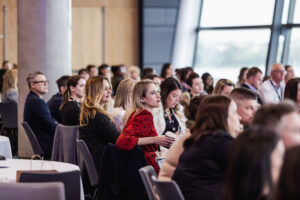 State of Social '20 is going to blow your mind
Think you know social and digital? Think again. And rethink your idea of a conference while you're at it. State of Social '20 will light up your digital mind and turn your social world view on its head.
When: Tuesday 23 and Wednesday 24 June 2020
Where: Optus Stadium, Perth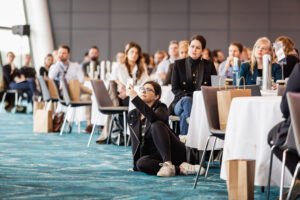 Digital is evolving. Shouldn't your strategies?
Digital and social marketing changes. Continuously. Every. Single. Day. So why are marketeers going through the mind-numbing motions and applying senseless same-same strategies?
As an industry, we need to learn how to challenge conventional thinking. If you want digital and social to work – really work – it's time to take the best from the rest and start thinking like a digital marketing maverick.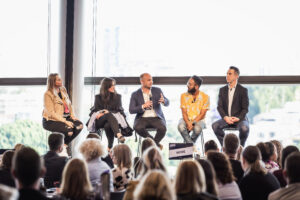 Come for the big names. Leave with a bigger brain.
State of Social '19 boasted some of the biggest names in the world of digital and social – social swami Matt Navarra, Insta icon Jenn Herman, hashtag inventor Chris Messina.
At State of Social '20, you can expect an even bigger list of thought-provoking thought leaders, all squeezed into day one, followed by a series of cerebrum stimulating seminars and symposia to supercharge your digital and social strategies on day two.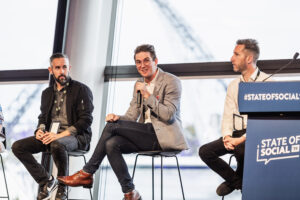 Discover how to out-think the competition
The potential for ground-breaking thinking is limitless. For more information about tickets and the wide range of partnership and sponsorship packages available for State of Social '20.