YOUR BOSS: 'GIVE ME ONE GOOD REASON TO SEND YOU TO STATE OF SOCIAL '20.'
You: 'Take your pick.'
So you've used our 'Convince your boss' email template to ask your boss to dust off the company credit card and buy your ticket for State of Social '20. And nothing. What now?
Now, it's time for Plan B. It's time to book some face time with your boss, hit them with some reason bombs and grab your earlybird ticket. You'll have them saying, 'Yes! OK! Book the ticket. Book tickets for the whole team.' in no time.
Reasons why your boss should say 'Yes!'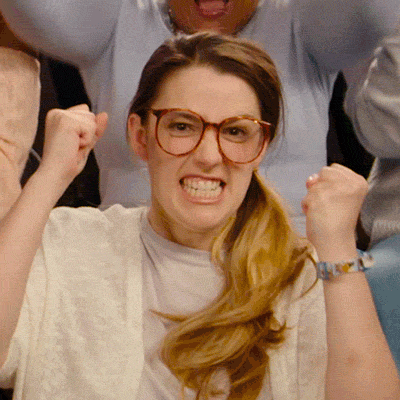 It's all about strategy
State of Social '20 is all about strategy. Specifically, it's about creating a social and digital strategy that works with your marketing and business strategy. It's about equipping you with the smarts and insights to think about your sales and business goals, then create a social and digital plan to achieve them. No off-the-shelf tactics. No follow-the-herd solutions. Just beautiful ROI-busting, bottom-line boosting strategies.
It's massively educational
Day one of State of Social '20 is jam-packed with keynotes, panel discussions and debates featuring some of the biggest and brightest brains in the digital marketing world. Our big-name big-brain thought leaders are flying in to share their ideas about what's new – and what's about to be new – in the digiverse.
It's also practical
Day two is when shiz gets real. You'll be able to take your learnings from day one and workshop new strategies for yourself. You'll leave with a head full of ideas and a laptop full of razor-sharp strategies you can implement immediately. Your boss has got to love that.
It's a pitch-free zone
No sales pitches from the stage. No products and services being pushed on you. We've hand-picked our speakers to share their digital knowledge, real-world case studies and strategic nous. We're talking about game-changing gurus who are so good at what they do, they don't need to rock up to a conference and sell their wares.
It's the best value training you'll find
With Early Bird tickets going for just $785 (excl. GST) before 29 February, it's hard to think of a professional development or training event that delivers such a romping ROI. It works out to just $2.15 per day over the course of a year – a year where you'll be able to steal a march on the market courtesy of two days of digital immersion and inspiration.
It's Australia's biggest digital event – everyone will be there
State of Social is Australia's largest social and digital marketing conference. Fact. If you want to attend another conference that's in the same league, it's in a different hemisphere – you'd have to go to the US. It means that anyone who's serious about social and digital (like your competitors) will be there gleaning intel and gaining a competitive advantage.
👍 "Amazing conference. The best social and digital conference I've attended in Australia."

👍 "Definitely the best marketing and or social media conference I've been to."
We could go on, but if your boss is a good boss, you've got enough ammo here to get them over the line. Go get 'em, champ. And then go get your tickets.